We are back with more exciting ideas to make the celebrations in your life shine even brighter. This June you must be busy or sometimes confused with the preparations of that big-surprise you would wanna give to your dad on  father's day. After all he is our hero from the moment we opened our eyes, who has taken care and always loved us, showed us the right path, well sometimes in a tougher  way .he has been our guide, friend, guardian and we ought to make this day special for him. We know what this means to you and we haven't leave any leaf unturned to make this day a memorable one for you and your dad. So, without any delay let's hop up into the main content.
Topgifter.com helps its users find wide range of gifts from different websites. Be it the costly electronic gadgets or a friendly yet elegant looking tie, your dad will love them. Few suggestions for gifts are as follows:
To start the celebration you can get a wine basket in which you can choose your dad's favorite champagne and this basket contains lot many snacks,coffee,tea,nuts etc. which will be a yummy start to mention. toast to the world's best dad first and this basket also has a gift card which you can customize while ordering.
so gear up to surprise with this fabulous gift basket for the man whose hands guided us when we were unable to walk,whose shoulders were the obvious place to sit during our childhood and whose big arms comforted us during thick and thin.
are you interested in this gift basket.to view more such gift baskets with different inclusions like chocolates,nuts etc.,here is where you can get more details- —->http://www.topgifter.com/product.php?id=champagne-celebration&shop=Wine-Globe&title=Champagne-Celebration-For-Father?s-Day
Are you guys in search of a simple yet cute gift for your dad?check this out ~~                                                                                      This personalized round necked white t-shirt available in cotton and poly blend or a mug will be easy to get and easy to impress. You have been thinking of saying your dad that he is the best-and you can express this by giving a t-shirt or a ceramic coffee mug which is microwave and dish wash resistant with personalized message along with the name-just the way you want.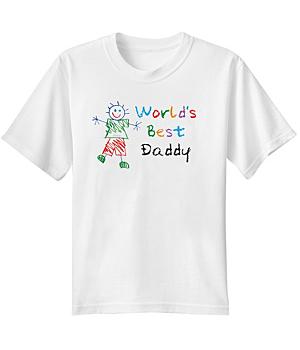 Click here if you wanna know more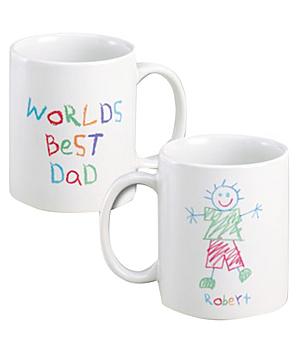 http://www.topgifter.com/product.php?id=30012459&shop=Personal_Creations_
Is your dad a wine lover? Does he have a thing for wine bottles? then this gift will do good for  father's day .The brown wine box with a faux leather finishing that can hold any 750ml bottle with an elegant looking metal lock and a handle. The brass plate can be engraved with a father's day message with 15characters each in 2 lines. For example you can also write your family's name on it. Visit the site for more details on its price and different colors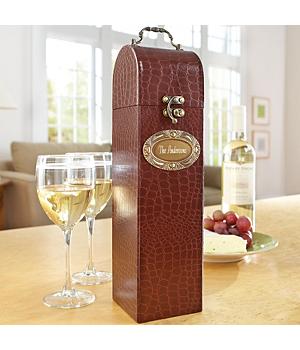 Now, if your dad has a lot of watches and faces trouble managing them, then a watch box will be a good option. Try this beautiful faux leather watch box which can hold 10 watches and has a see through glass lid. This glass can be laser engraved with a 3 letter monogram. Try with the initials of your dad or simply DAD can also serve better for the occasion. The box has also a small lock to safeguard the contents which adds to the classic look.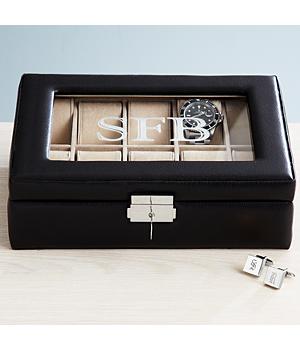 for more details, visit the sitehttp://www.topgifter.com/product.php?id=30021059&shop=Personal_Creations_&title=Personalized-Father\'s-Day-Gifts—Personalized-Watch-Box.
This father's day express your love by giving a clock for his office desk with your names written.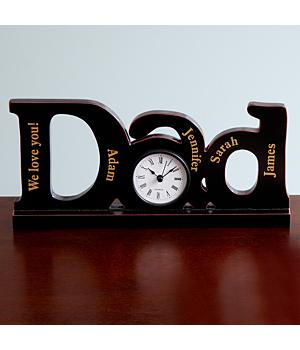 Though the clock is smaller but the whole gift is a lovely piece that can be gifted on a father's day. Moreover all the people who acknowledge the love and affection of a father can have their names on it. On this day the individual is no more seen like a business man or defined by his profession but he is celebrated as the sole figure of love-DAD. This simple yet purposeful gift will be making him pride himself of his paternal love. Click here for more details:
Next in the list a paper weight. Don't be astonished.  This paper weight is a beveled glass one with heart touching lines and can be personalized with your name.
It's a lovely and sentimental gift that expresses your love concisely and without much ado.for details click herehttp://www.topgifter.com/product.php?id=30050554&shop=Personal_Creations_&title=Personalized-Father-Glass-Paperweight—From-One-Child
Last,but not least this gift is from those daddy's girls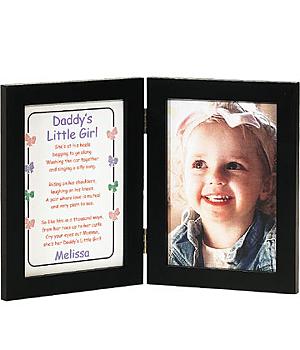 It's a photo frame with a poem on the lift and you can keep the best photo of you and your dad.Showcase the special bond so immaculate and pure this father's day with these gifts.
more suggestions for the father's day gifts you can go here:
http://www.topgifter.com/search.php?search=Father's-Day&start=64&sp=0&tp=200&howmany=16
http://www.topgifter.com/search.php?search=Father's-Day&start=96&sp=0&tp=200&howmany=16