It really calls for a celebration when the co-existence of two partners in life completed another year of their marriage.There will be ups and downs in life but only few people will accompany us through the turmoils.And definitely that few includes our spouse.
For expressing love and gratitude to that blessed soul of your life, you really owe a little something on your wedding anniversary.For that little something;let me steer you safely and give you few ideas.Also there are our friends who give their best wishes.The following articles acquaints everyone to make that special day even better with top gifts from topgifter.com
Personalized frame-true love
Though this is just a photo frame, it speaks out those magical words your husband would want to hear and you would want to express on your anniversary. A special gift for the special couple; simple yet breathtakingly lovely and truthful; this frame is personalized with the couple's names above and below like an addressee and addresser. This love letter cum photo frame (5×7) is provided by personal creations and comes just for 24.99$.
get its details
here
Yet another personalized wooden photo frame for a couple's anniversary. But this gift can be given by friends or relatives to the couple or can be gifted to the spouse. Comes with a lovely message and can be personalized with names of the couple and their wedding date.
visit our site for more details
Anniversary cards never fail to amuse you. Thats the essence of a greeting card. Ever green in the gifts world, greetings convey the message straight to your heart.
This card with silver and blue balloons is just the reflection of your celebration of the day when you tied the knot.
Perfect gift for wine connoisseurs. Wanna send your best wishes for someone on their anniversary? This is the right gift basket for the occasion. For similar gift baskets visit site
25th Wedding Anniversary Gifts:Now there should be special something for successful completion of 25 years of married life. This simple yet elegant gift is one of its kinds. Can be given by the near and dear to the lovely couple; this wind chime has "25″ engraved on its top on the bells and can be personalized with the couple's name. This would be a sweet keepsake gift for a married couple on their anniversary.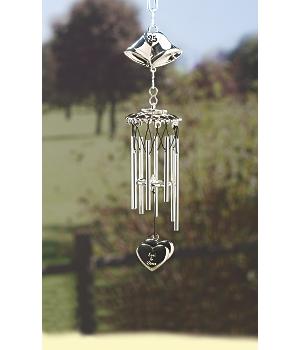 It's an anniversary plate which has the names of the couple, years married and their wedding date. Suits best if the married couple are the recipients of this gift. The diameter being 7 ¾ and 14K gold plated along the circumference, this is simple and elegant way wishing a happy anniversary to the couple.more in the site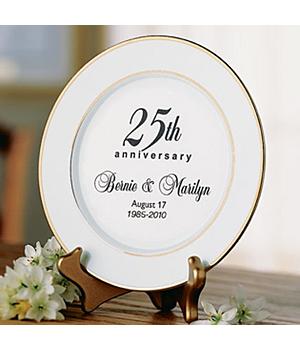 Surprise your spouse with this personalized jewelry with your wedding date on it nestled with hearts. This item is gold plated and comes with a 7 1/2 L Bismarck chain and is available here
There are also wide range of gifts with a silhouette couple either on canvas or pillow case. I present you a couple silhouette figure for cushions in living room or pillows of bed room. Comes with the personalization option for the wedding date and the names of the couple; this becomes a nice arrangement not only for the day of anniversary but also every beautiful day of their married life. Its details are here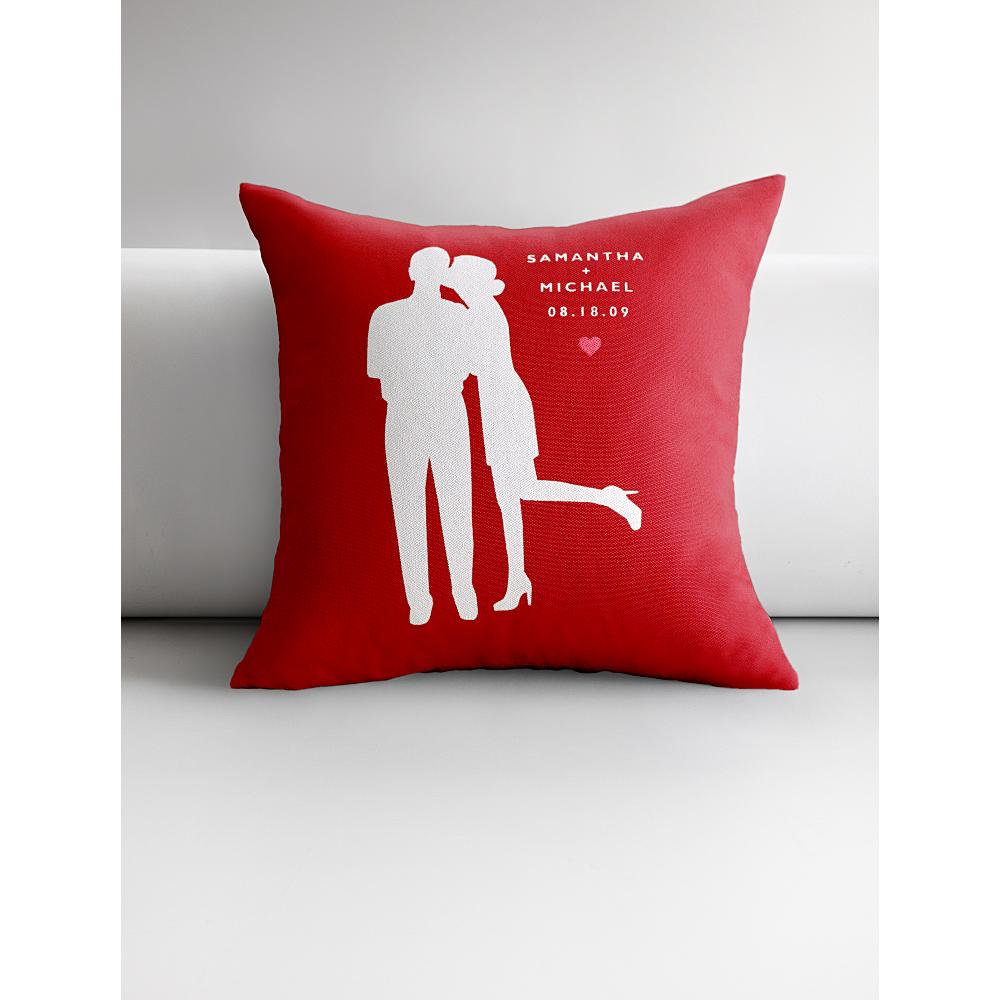 LAST but not least, I decided to introduce something funky here. Especially for men from their wives; these are personalized waist jersey cotton boxers written "property of —-"  or  "— was here" written on them. For similar boxers click here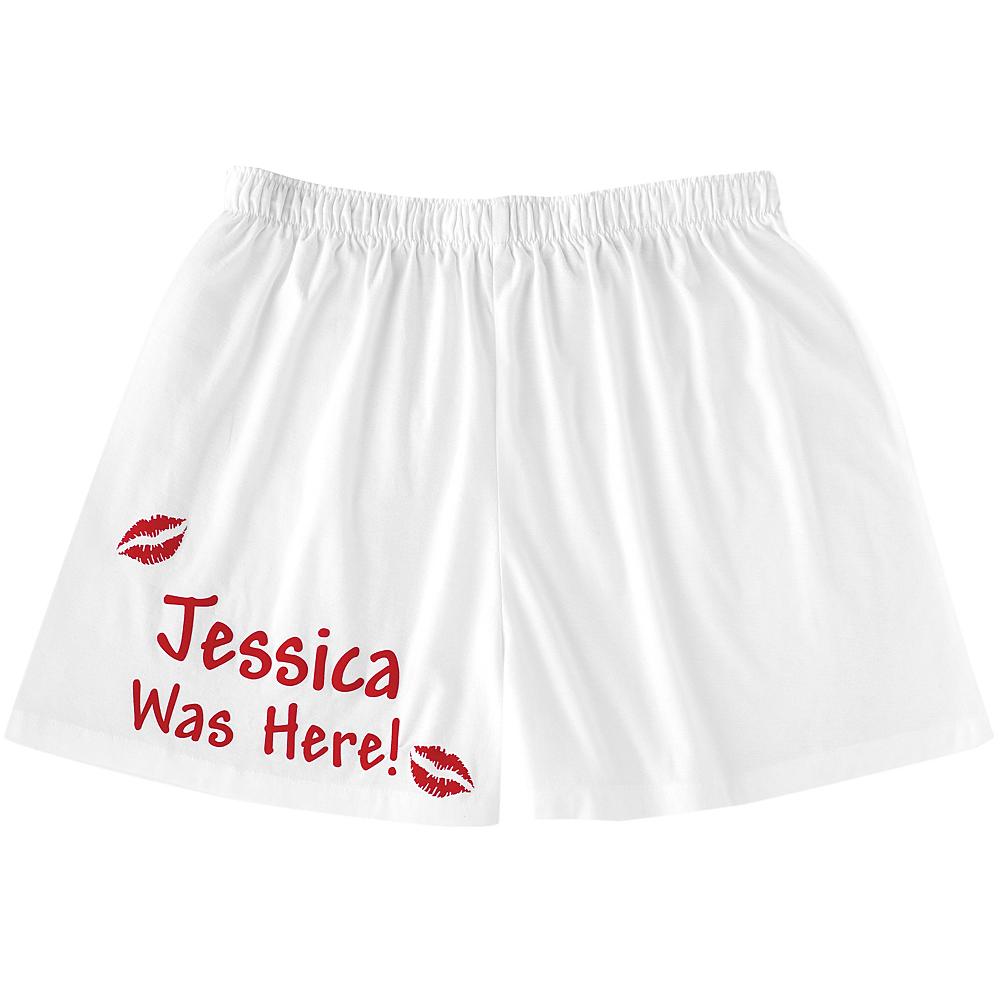 Agree with me?Like us on facebook.